Insightful News: Inflation Effect Lessens in Canada 📉
A recent report shows Canada's overall inflation effect is lessening despite higher food prices. This easing trend is largely attributed to declining energy prices and easing price pressures across many sectors, including food and shelter.
While year-over-year growth rates remain elevated in some areas, inflation trends over the past three months have cooled slightly. This is good news for interest-rate-sensitive sectors of the economy, such as real estate, as it suggests that borrowing rates may have plateaued.
For those of you who want to dive deeper into the report, I highly recommend giving it a read below.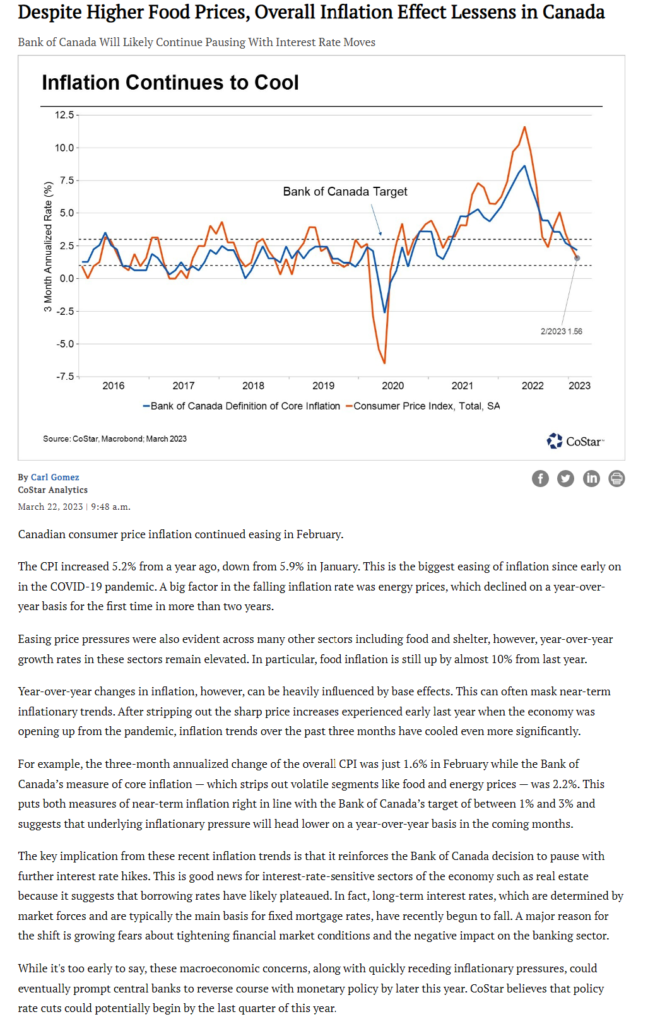 In addition, we have included an "All Sales Report" from The Network featuring all Commercial Industrial Real Estate transactions in Calgary and the surrounding area during February 2023.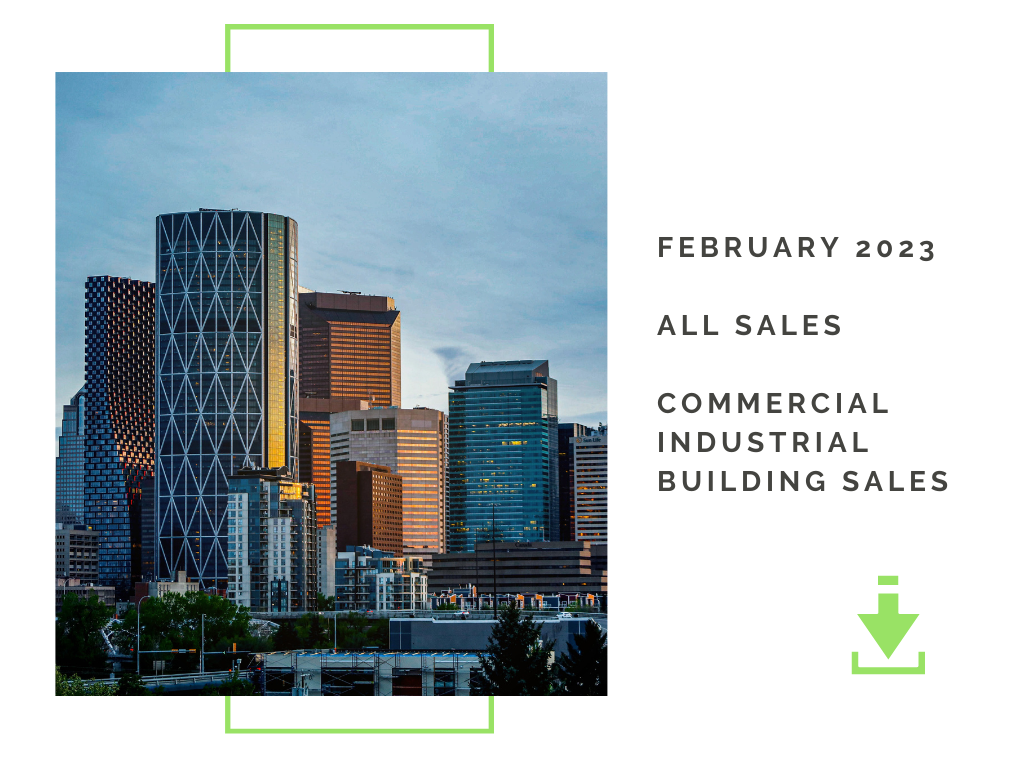 But that's not all…
We've been recognized by our peers! As mentioned in LoopNet's "2022 Year in Review," our unique marketing approach has increased the exposure of our clients. According to this report, our marketing strategies have provided our current clients with a competitive advantage, resulting in a 14% increase in exposure compared to our competitors. With over 210,000 listing views, 27,000 unique prospects, 5,000 online tours, and increased international reach, your property will get the attention it deserves!
Don't hesitate to contact us to discuss your real estate needs and take advantage of these positive results!
Best regards,
Aaron Gunn & Tyler Guluche
Top Commercial Listings